The Epävarma horisontti (Uncertain Horizon) exhibition March 6th – May 16th observes the changing sea around us. Things that we have taken for granted and considered immutable might become uncertain in the future, and the chains of consequence can be unexpected. The exhibition is curated by Terhi Tuomi.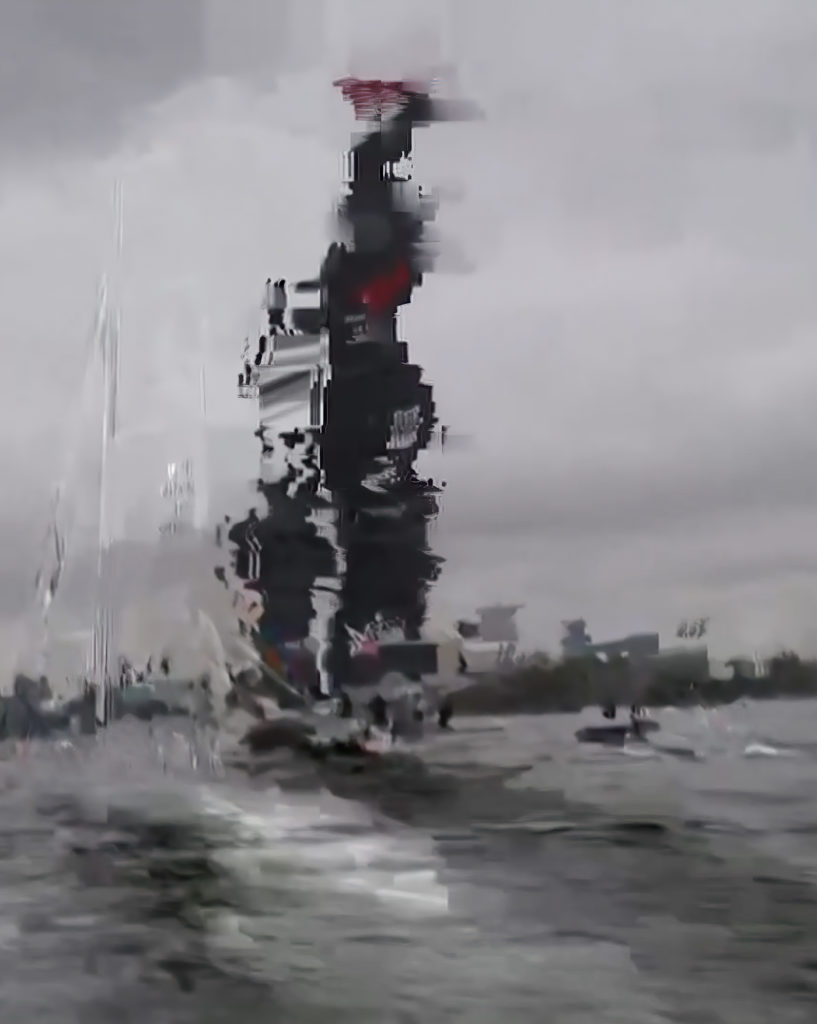 Text by WAM:
The exhibition examines, by means of contemporary art, the changes in horizon and the emotional states reflected by the sea.
According to researchers, the ocean waters have entered anthropocene, a geological era during which human activities affect them more than natural forces. In his piece Nestori Syrjälä brings into focus the responsibility that humans have for their own actions, which affect the marine ecosystem down from micro-organisms all the way up to the survival of the largest marine mammals. Marjolijn Dijkman and Toril Johannessen bring the micro-organisms responsible for producing a major part of the Earth's oxygen under their magnifying glass. Meanwhile, Kati Roover's piece takes us to the world of humpback whales and reflects on the co-existence of humans and nature.
From far away to close up
Our neighbouring sea, the Baltic, is the world's second largest basin of brackish water. Its water is low in salinity, has a slow turnover, and is vulnerable to changes. Tuula Närhinen has broadly observed the vulnerabilities and phenomena of the Baltic Sea in her works. Renja Leino and Lilli Haapala also bring attention to the vulnerability of our nearby shores.
Oceans both connect and separate us, and have acted as channels for knowledge, power, traffic, fishing, and trade, but also for fear. Sociocultural background, social status, as well as location affect the associations that people have with the sea. The pieces by Sasha Huber and Mohau Modisakeng examine these themes. Climate change brings changes to the prospects of living, and in the coming decades it is estimated to have a significant effect on the habitat of millions of people, not to mention the diversity of ocean life.
We exist as a part of the same natural cycle as the oceans. What we see in the horizon and under the rippling surface depends on the choices we make today. Glimpses into the horizon are offered by: Timo Aho & Pekka Niittyvirta, Lauri Astala, Camille Auer, Marjolijn Dijkman & Toril Johannessen, Hreinn Friðfinnsson, Lilli Haapala, Corinna Helenelund, Sasha Huber, David Kasprzak, Ange Leccia, Radical Ocean Futures, Renja Leino, Mohau Modisakeng, Anna Niskanen, Tuula Närhinen, Kati Roover, Nestori Syrjälä, Janna Syvänoja and Julia Weckman.
Partners: John Nurminen Foundation and Keep the Archipelago Tidy Association.
All visitors need to book a timed slot for their visit in advance!
WAM Turku City Art Museum, Itäinen Rantakatu 38, Turku
Ticket office +358 2 262 0850 / Email: wam@turku.fi
Opening hours / Limited admission, please pre-book your visit!
Tue 10:00 – 17:00
Wed – Thu 11:00 – 20:00
Fri – Sun 10:00 – 17:00